CHEMLEX is a knowledge-based company that offers comprehensive consulting services in the field of chemical and environmental legislation that develops the growth of competitiveness and innovation of enterprises.
CHEMLEX's activity covers a wide range of issues related to the preparation of forecasts, expert opinions, programs and reports on chemical substances, products and production processes. We organize trainings and industry conferences.
The high variability of the legislative environment requires an in-depth analysis of trends in the global market. It is considered the good practice to analyze the challenges resulting from the existing legislation and changes that may be implemented in a short time.
CHEMLEX's mission is to increase the level of knowledge through access to comprehensive information on chemical and environmental legislation necessary to run a business.
What makes us different:
A group of experts with high substantive competences possessing knowledge of requirements, standards, procedures as well as international and national legal regulations
Optimal solutions tailored to the customer's needs
Professional engagement and timeliness in activities
Do not be surprised, take advantage of our knowledge!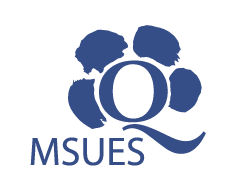 QUALITY MARK STANDARDS
FOR EDUCATIONAL AND TRAINING
SERVICES  (MSUES 2.0)
The analysis was prepared based on training evaluation surveys and feedback from clients for whom consulting services were provided. The statement is updated every six months. The last update was on 30 October 2020.
The degree of satisfaction of clients of consulting services (%).
"Thank you very much for the very good and helpful training."
"Thank you for the detailed regulatory analysis."
Assessment of participants' satisfaction with the training (%).
The level of knowledge of the participants after the training(%).
"The training was very helpful and comprehensive. The involvement of the host is a big plus. I will use it in the future. Super location."
"I'd love to be consulted in the future."
The level of using knowledge on a professional basis (%)
Evaluation of the content that should be included in subsequent training (%).
"Great knowledge of the lecturers. Ongoing answer to questions. Substantive training. I will use consulting services in the future."
Assessment of trainers' knowledge and their substantive preparation (%).
Evaluation of the training from the organizational side (%).